Training as an element of staff motivation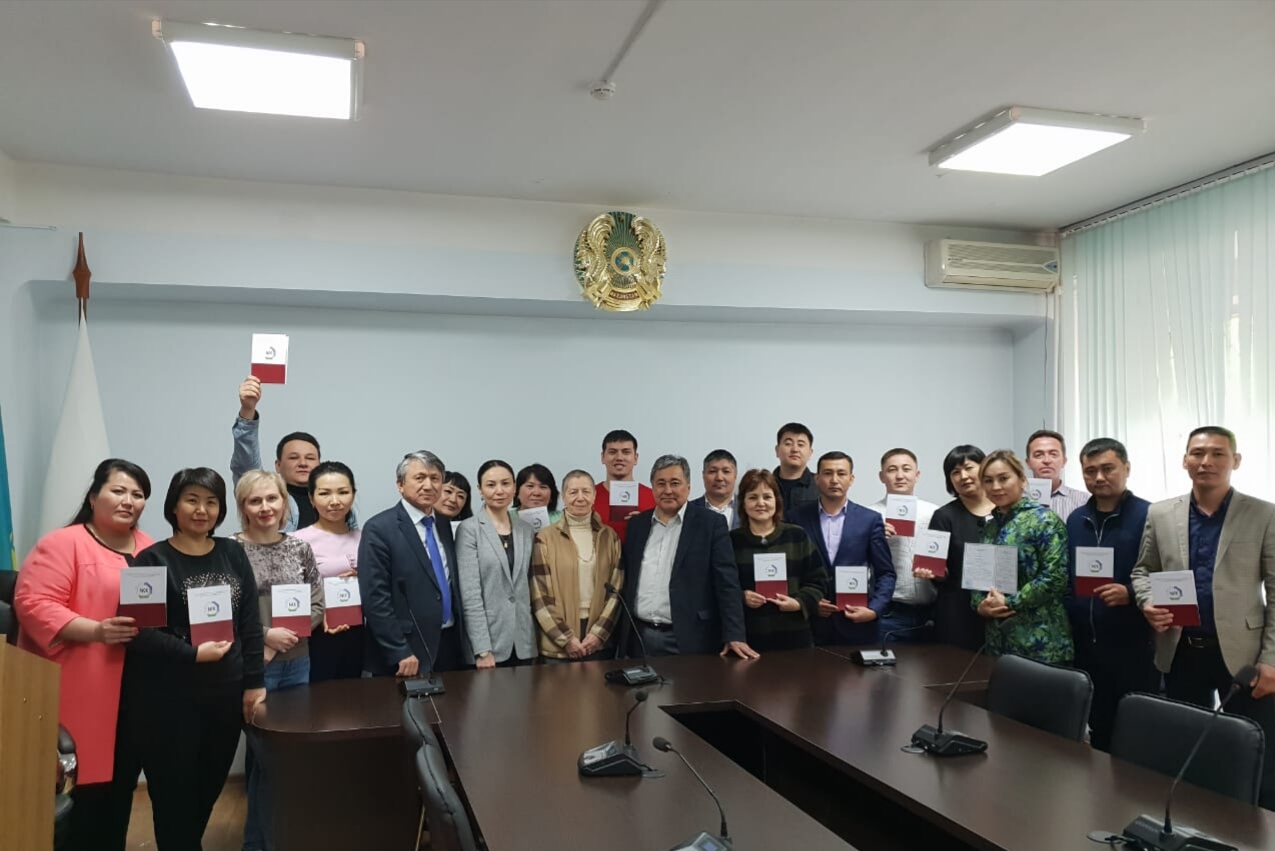 03.09.2019
One of the priority areas in the activities of the National Center for Expertise is human resources management. As you know, the development of the enterprise largely depends on the level of professional preparedness and quality of work of specialists.

It should be noted the personnel management strategy, which is built on the basic principles:

responsibility of managers for the development of their employees;
principle 70% - 20% - 10% (training and development in the workplace - feedback - formal training);
attracting and retaining people with a range of opportunities, including ambitious tasks and professional development opportunities.
Thus, in the framework of vocational education and training, the company trained 1605 specialists, conducted 836 seminars and trainings.
Specialists are given the opportunity to study in the best research centers of Kazakhstan, as well as in countries near and far abroad. On topical issues of the laboratory's activities, training was held at leading centers such as the RIKILT scientific and practical center Wageningen University Research (Holland), and the Nizhni Novgorod research institute named after Academician Blokhina, Scientific Institute of Food Safety, Animal Health and Environmental Protection "BIOR" (Riga), at the Federal Center for Hygiene and Epidemiology of Rospotrebnadzor (Moscow) and other research centers.
In addition, there is an exchange of experience and practical training of specialists at workplaces and on the basis of leading enterprises on strengthening and enhancing laboratory potential at TÜV NORD CERT (Hamburg), at the HEMA bacteriological laboratory (Moscow), at the international certification body and inspection audits of TQCSI Management Systems (Kazakhstan), Syntol Research and Production Firm LLC (Moscow), Federal Center for Hygiene and Epidemiology of the Federal Service for Supervision of Consumer Rights Protection and Human Well-being ESA, the Scientific and Practical Center «RIKILT» Wageningen University Research (the second stage of training).
Also, in the framework of international cooperation, training is provided by the World Health Organization, the Centers for Disease Control and Prevention in Central Asia (CDC / CAR), Codex Alimentarius.
The experience gained helps to improve the quality of laboratory research and the services provided, the introduction of new laboratory research methods and best practices, allows the training of other specialists in a cascading manner.
CEO's councelor
RSE at REM "National Center for Expertise"
KKKBTU MH RK Sharipova S.F.